So one week and a bit after Salute (in between DIY tasks) I am going to try and paint my Peter Pig supplied 15mm Flash Gordon.

The first thing I found about 15mm is that they are really bloody small. I know this might seem obvious to most people but I'm not sure I was expecting them to be quite so small. However not to be deterred I am going to go for it.

I've been umming and ahhing about what colour to paint him but I think I've decided to go with the 80's cartoon scheme (which is the same as dampfpanzerwagon did with his 40mm Flash Gordon
)
but also it matches up with some of the comics.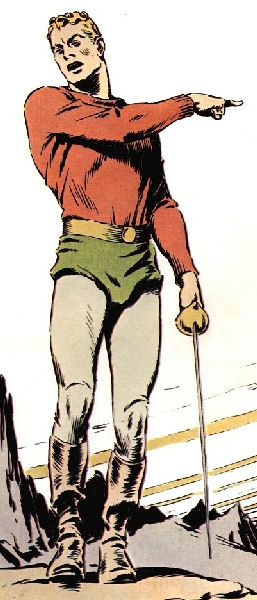 Now I have no idea how this is going to go, I am an extremely slow novice level painter and have never painted anything this small.

Before unleashing the coloured gloop I first need to base the tiny little man. After checking out a variety of forums I've decided to go for small steel washers (and shall be purchasing some this evening) but I am going

to compare the to 1p coins as well as I know a lot of people favour them.


I also might try a test paint on one of the other 'Red Martians' I have, I'll try and take some photos as I go but not sure how the macro function on my camera will perform.

Am quite excited and will let you know how I get on...

Craig